Customer Created Appointments

Allow your customers to discover and create their own appointments anytime online. Our technology permits you to publish your calendar availability and services available to your customers for self-serve convinience. Customer created appointments are made available in real-time and are reserved and guaranteed. All appointments are confirmed to your customer by email. Customers can also verify, change or delete their appointments as needed.
Optimized Calendar Availability

Create unique daily, weekly, monthly or yearly calendar schedules that optimizes your time and resources for your business, employees and customers. Specify how much or how little time you want to spend on any given appointment type or category. You can also adjust how much time to allow for in between appointments or dd break-time, lunch-time, unavailable or vacation events. Also built-in is our unique "Resechedule all my appointments" technology that allows you to re-assign already scheduled appointments for an alternate day, week, month or year.
Powerful Rules-Based Engine

At the core of our technology is a patended Rules-Based Engine that allows you to create a smart calendar and schedule. Take any schedule you created and apply rules around any appointment type or category. You now have the ability to offer appointments to your customers based on specific criteria you create and not just time available. The rules you create now play a key role in how your appointments are filled that highly optmizes your time.
Web Based Cloud Application And Service

The Rendez-Vous Express scheduling Software as a Service (SasS) application is a 100% web based application that runs fully in the browser. There is nothing to install or configure for you or your customer. All components of our SaaS are virtualized for each one of our clients making the environment secure and private. Our scheduler is hosted and maintained in a Mission Critical Cloud Based environment providing a centrally managed high availability and high capacity application and service. Your data is constantly backed-up and protected with the latest security tools.
Dynamic Localization and Customization

Our Scheduler Service is multi-language ready and capable with Dynamic Localization. Customers can choose at login their prefered language for interacting with the scheduler. Both English and French are avaible by default and configured to operate without any changes. Customized wordings for the entire User Interface is possible and any additional language can easily be added simply by using our built in web based Dynamic Customization capability that allows you to add or make changes to specific text throughout the application.
Optional Integrated Services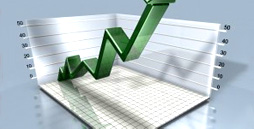 Advanced Analytics
Available reporting tools capture and present all aspects of your appointment history with incredible detail.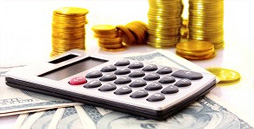 Medical Billing Service (Quebec Only)
Instantly submit medical visits to RAMQ for quicker payment. Customizable, secure and user-managed.